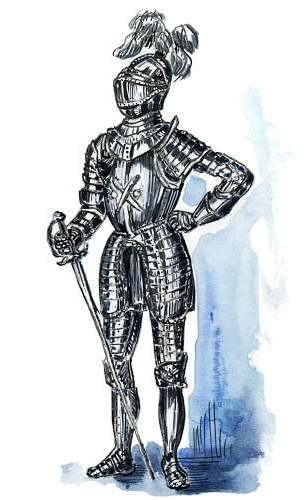 Online Order Form. Presently being updated so use print and fax form below..
Costume
Rental & Sales
Holiday
Santa Claus & Friends Costumes
Thanksgiving Pilgrim Turkey Costume
Time Period or Costume Type
Celebrities, Rock Star Costumes
Civil War,1860's, Scarlett O'Hara, Rhett Butler Costumes
1920's Flapper, Gangster Costume
Gothic, Horror, Vikings Capes, Cloaks
Medieval, Renaissance Costumes
P. 1 All Medieval Women Costume
P. 5 Medieval Girls & Boys (children)
Military, Misc Uniform, Sports, Chauffer Costume
Prisoners, Convict, Policeman, Fireman Costume
Victorian Turn of the Century Costume
Costume Accessories
Armour Roman & Medieval, Weapons
Shirts, Blouses, Vests, Bodice, Pants, Knickers, Breeches
Hats & Headwear
Fedora, Blues Brother Gangster, Skimmer
Occupation, Police, Train Conductor Hat
Storybook, Clown, Harry Potter, Witch, Wizard Hat
Ethnic, Zorro, Viking, Mountie, Egyptian Hat
Hat- How to Measure Size Conversion Chart
Wigs, Beards, Mustaches
Biblical, Jesus, Apostle & Wizard Wigs
17th & 18th Century, Colonial, Marie Antoinette Wigs
19th Century, Scarlett, Southern Belle, Gibson & Misc Historical Wigs
1940's, 50's, 60's, 70's Wigs Elvis, Marilyn, Lucy
How to Clean Wigs & Wig Fiber Differences
Make-Up
P.1 Make-Up Adhesives, Sealers, Cleansers, Special Effects
Stage, Theatre, Dance, Film, Television
Dance Kits, Face Painting, Glitter, Bruise, Tattoo Cover, Palettes, Wheels, Brushes, Sponges
Blue Man Group, Shadows, Accents, Glitter, Eye, Lip, Cheek, Hair Color
Clown, Face Painting, M/U Pencils, M/U Kits, Sports Team
Child Costume
Rental & Sales
Theatre, Film, Entertainment Links
Loading
Costumes of Nashua
LLC
Quality, Value, Service, Integrity
Costume Sales & Rentals for Adults, Plus size, Children.
Sales of Costume Accessories including Wigs, Hats, Makeup,
Boas & much more for Halloween, Christmas, Easter,
Purim, Theme Party, Theme Wedding & All Occasion.
Woman's Costume Medieval, Renaissance, 1500's
Page 4 (Mid Range Medieval Woman)
King, Queen, Princess, Nobleman, Cavalier, Musketeer, Robin Hood, Maid Marion, Damsel, Wizard, Wench, Knight, Monk, Romeo, Juliet, Napoleon, Josephine
Click links (left) for other costume styles.
Maid Marion Costume

CC992.563.05

Good Quality

Includes: Satin dress w/stretchy poly velvet bodice & inset, embossed gold trim at bodice, inset &

elbow, ruffled neckline, matching

velvet headpiece & chiffon veil.

Color: Red (shown)

Size: S (6-8), M (8-10),

L (10-12), XL (12-14)

Rental Available @ $55

Not available for purchase.

Lady Gwenhyfar Costume

CC859.561.05 CC5053 Teen

Includes: Stretchy Crushed Velvet Dress w/gold & black metallic trim at neckline & elbow with matching velvet headpiece & chiffon veil.

Color: Hunter Green (shown) or Burgundy (below)

Size: Teen, S (6-8), M (8-10), L (10-12),

XL (12-14), Plus (18-24)

Price: $44.99

-------------------------------------

Child CC364.550.40 Size XS (4-6X), S (6-8),

M (8-10), L(10-12) available @ $34.99

--------------------------------------

Plus Size (18-24) CC1173.561.05 @ $44.99

Lady Gwenhyfar Costume

CC859.561.05

Same as Above

but in Burgundy

Burgundy Rental Only

Also, Size L, XL & Plus for Rental Only

Not available for purchase.

Same as above but Child

Child CC364 Size XS (4-6X), S (6-8) M (8-10), L(10-12) available at $34.99

Child Juliette Costume

CC380.550.25

Includes: Stretchy Crushed Velvet Dress w/gold metallic trim at neckline & bodice, bell sleeves & matching velvet renaissance headpiece w/chiffon veil.

Color: Royal Blue (shown) or Purple

Size: XS (4-6X), S (6-8),

M (8-10), L (10-12)

Price: $34.99

Only purple size S available.

Adult Guinevere Costume

CC1523.569.55/552.55

Includes: Stretchy Crushed Velvet Velour Dress w/gold metallic trim at neckline, bodice and front, bell sleeves and matching velvet renaissance headpiece w/chiffon veil.

Color: Hunter Green (shown) or Burgundy

Size: S (6-8), M (8-10),

L (10-12), XL (12-14)

Price: $ 44.99

Now on Sale $39.99

Limited Availability - only Burgundy M or L

Discontinued & Replaced with CC1065 (below)

Guinevere Costume

CC1065.560.05/50

Includes: Velvet Velour Dress w/woven ribbon gold metallic trim at neckline, bodice & front, bell sleeves & matching velvet renaissance headpiece w/chiffon veil.

Color: Burgundy (shown) or Hunter Green (below)

Size: S (6-8), M (8-10),

L (10-12), XL (12-14)

Price: $49.99

Now on Sale $44.99

Adult Guinevere Costume

CC1065.561.70

Same as Above

but in Hunter Green

Child Guinevere Costume

CC555.568.05/50

Includes: Velvet Velour Dress w/woven ribbon gold metallic trim at neckline, bodice & front, bell sleeves & matching velvet renaissance headpiece w/chiffon veil.

Color: Hunter Green, or Burgundy (shown)

Size: XS (4-6), S (6-8),

M (8-10), L (10-12)

Price: $39.99

Enchantress of Camelot

Child Costume
CH515.576.55

Very Good Quality

Includes: Panne Velvet gown with metallic trim & lame accent, matching renaissance headpiece & lame gloves.

Color: Evergreen/Wine,

Dark Wine/Purple, Black/Purple (shown)

Size: XS (4-6), S (6-8),

M (8-10), L (10-12), XL (12-14)

Price: $59.99

Child 16th Century Princess

Costume
CH540.552.95

Very Good Quality

Includes: Panne Velvet gown with gold pleated lame accent trim & matching

renaissance headpiece.

Color: Evergreen (shown),

Dark Wine or Black

Size: XS (4-6), S (6-8),

M (8-10), L(10-12), XL (12-14)

Price: $39.99

Limited Availability

Adult Caterina Costume

CC1524.561.70

Includes: Stretchy Steam Velour Velvet Dress w/gold metallic trim, sheer sleeve insets & matching velvet renaissance headpiece

w/chiffon veil.

Color: Purple

Size: S (6-8), M (8-10),

L (10-12), XL (12-14)

Price: $ 44.99

Adult Plus Size Caterina Costume

CC1617.562.05/553.20

Includes: Stretchy Crushed Velvet Velour Dress w/gold metallic trim, sheer sleeve insets and matching velvet renaissance headpiece w/chiffon veil.

Color: Egg Plant (shown)

Size: Plus (18-24)

Price: $44.99

Now on Sale $39.99

Child Caterina Costume

CC445.551.20

Includes: Stretchy Crushed Velvet Velour Dress w/gold metallic trim, sheer sleeve insets and matching velvet renaissance headpiece w/chiffon veil.

Color: Royal Blue (shown), Purple

Size: XS (4-6X), M (8-10), L (10-12)

Price: $ 36.99

Now on Sale $29.99

Masquerade Queen Costume

FW110294.578.55

FW110295.572.55 (Plus Size)

Includes: Crushed black velvet hoop gown accented with gold floral print shimmering brocade inset, ruffle sleeves & handheld eye mask.
Color: Black/Gold (shown)

Size: S/M (2-4), M/L (8-14),

Plus (16W-22W) , Waist (32''-42'') Bust: (39''-48'')

5'5'' to 5'11''

Price: $64.99 (Plus size add $10)

Hand wash separately in cold water. Line Dry. Do not iron.

Non chlorine bleach only, when needed.

Dress: Body 100% Polyester, Front Trim 100% Nylon

Lower Sleeve: Outer 100% Nylon, Inner 100% Polyester

Lining:

100% Polyester

Baroness costume for English Renaissance times.

Baroness Costume

FW5483.555.55

FW5739.588.55 (Plus Size)

Circa 1400's to 1500's.

Includes: Beautiful full-length multi-tone brown velvet & taffeta dress with gold mesh ruffle trim, attached black tulle under skirt, attached hoop skirt & feather plum headpiece.
Color: Brown (shown)

Size (Bust/Waist): S/M (2-4), M/L (8-14),

Plus (B: 42''-44'' / W: 38'')

5'5'' to 5'11''

Price: $79.99 (Plus size add $10)

Hand wash separately in cold water. Line Dry. Do not iron.

Non chlorine bleach only, when needed.

Dress: Top 100% Polyester, Lower 100% Polyester

Front Inset 70% Polyester 30% Nylon

Sleeve: 100% Polyester, Cuff:

100% Nylon

Lining:

100% Polyester

Medieval Maiden Costume
FF751018.588.45

Includes: Hunter Green Velvet Dress with

Brown Velvet sleeves, bodice & front panel accent, metallic gold brocade corset & Burgundy Velvet Renaissance Headpiece.


Color: Hunter Green/Brown (shown)
Sizes: Std (10-12), L (14-16)

Price: $89.99

Arthurian Knight Costume
FF761018.578.05

Includes: Metallic Gold Brocade Tunic with attached Brown cape, Metallic Mesh Sleeves and Hooded Cowl.


Color: Brown/Gold (shown)
Sizes: Std (44), L (48)

Price: $89.99

Renaissance Maiden Wench

Costume

LA8970.599.61

Includes: Peasant Dress, Boned Corset Bodice, Apron & Garland headpiece.

4 Pieces

Sizes: S, M, L, XL
Color: Rose/Navy (shown)

Rental available @ $70 (XL add $15)

Rental fee for 10/15 - 11/15 add $10.

Not Available for purchase.

Renaissance Maiden

2 Piece

Costume

RMA1474.560.55

Includes: Pink & brown dress with puffy sleeves &

a full-length skirt. Pink satin bows at the shoulders & in front of the dress add a lovely & quaint touch.

Sizes: S/M (2-6), M/L (6-12)
Color: Brown/Pink (shown)

Price: $89.99

Rental available @ $45

Rental fee for 10/15 - 11/15 add $10.

Tavern Lady

Wench Costume

CC1175.562.35

Includes: Poly Dress w/crushed velvet overdress and gold cording trim

Color: As Shown Burgundy/Brown

Size: Plus (18-24)

Price: $ 39.99

Child Harlequin Jester Costume

CC217.567.95

Includes: Bodysuit, Overskirt & Hat

Color: As shown

Size: S (6-8), M (8-10)

Price: $34.99

Child Evil Jester Costume

CC217.569.20

Includes: Double Knit Poly Shirt

with Skull Trim, Pants, Waist Sash,
Headpiece & Mask

Color: Black/White (shown)

Size: S (6-8), M (8-10),

L (10-12), XL (12-14)

Price: $39.99

Child Wicked Jester Costume

CC221.569.70

Includes: Double Knit Poly Shirt

with Skull Trim, Pants,

Waist Sash, Headpiece & Mask

Color: Red/Black (shown)

Size: S (6-8), M (8-10),

L (10-12), XL (12-14)

Price: $39.99

Juliet Costume
UW28295


Beautiful eggshell white gown with laced front, tapered sleeves and hat with an attached veil.

Size: S/M, L/XL

Rental Available @ $65.

Rental fee for 10/15 - 11/15 add $20.

French Court Princess Costume
UW28475


Floor length gown with wrapped collar & gold metallic trim. Dark blue dress with brocade satin ivory panel inset & sleeves.

Size: S, M, L

Rental Available @ $65.

Rental fee for 10/15 - 11/15 add $20.

Renaissance Lady

Wench Costume

A17124.507.55

Includes: Skirt, blouse, hat, and cummerbund.


Color: Assorted

Size: Plus

Price: $ 119.99

Queen of Nottingham Costume


CH1554.579.85/567.60

Very Good Quality

Includes: Panne Velvet gown w/full length black panne velvet panel insert w/gold trimmed black lace overlay (same treatment at shoulder), gold cord at bodice for trim & size adjustment & matching renaissance headpiece,

all with gold metallic trim.

Sold Out

Color: Green/Black,

Wine/Black or Purple/Black

(Royal/black shown not available)

Size: XS (3-5), S (5-7), M (8-10),

Plus (B44/W34)

Price: $59.99

Now on Sale: $49.99

Lady of Distinction Costume
UN28051


Beautiful two tone burgundy off the shoulder floor length gown with hallowed sleeves and lace trim.

Size: S, M, L

Rental Fee $55

Josephine Costume
UW28468.584.35

Circa early 1800's


Includes: Two-tone burgundy floor length gown

with wide straps, brocade inset, gold trim at

neckline and arm cuffs.

Color: As Shown

Size/Bust: S (6-8/35-36)

M (10-12/37-38), L (14-16/40)

Price: $89.99

This dress is perfect for summer weddings.

Adult Juliette Costume

CC861.568.20/551.32

Sold Out - No longer Available

Includes: Stretchy Crushed Velvet Dress w/gold metallic trim at neckline & bodice, bell sleeves and matching velvet renaissance headpiece w/chiffon veil.

Color: Purple, Royal Blue (shown-not available)

Size: S (6-8), M (8-10),

L (10-12), XL (12-14)

Price: $34.99

Renaissance Lady

Plus Size Costume
CH1228.575.85/565.60

Very Good Quality

Includes: Black Panne Velvet gown with full length Wine colored panne velvet insert, sheer sleeves, gold cord for trim & size adjustment & matching

renaissance headpiece.

Color: Black with Dark Wine.

(purple shown not available)

Size: Plus (18-22)

Price: $54.99

Now on Sale: $44.99

Sold Out
We Ship Purchases Worldwide & Rentals Nationwide.

Costumes of Nashua LLC
76R Derry Street Suite 12

(Route 102)
Hudson, NH 03051
Tel: 603-882-5640 Fax: 603-821-5198

E-Mail: [email protected]

© 2005-2016 Costumes of Nashua LLC

All Rights Reserved