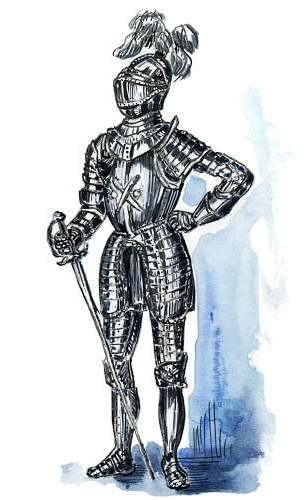 Costume
Rental & Sales
Holiday
Santa Claus & Friends Costumes
Thanksgiving Pilgrim Turkey Costume
Time Period or
Costume Type
Celebrities, Rock Star Costumes
Civil War,1860's, Scarlett O'Hara, Rhett Butler Costumes
1920's Flapper, Gangster Costume
Gothic, Horror, Vikings Capes, Cloaks
Medieval, Renaissance Costumes
P. 1 All Medieval Women Costume
P. 5 Medieval Girls & Boys (children)
Military, Misc Uniform, Sports, Chauffer Costume
Prisoners, Convict, Policeman, Fireman Costume
Victorian Turn of the Century Costume
Costume Accessories
Armour Roman & Medieval, Weapons
Shirts, Blouses, Vests, Bodice, Pants, Knickers, Breeches
Hats & Headwear
Fedora, Blues Brother Gangster, Skimmer
Occupation, Police, Train Conductor Hat
Storybook, Clown, Harry Potter, Witch, Wizard Hat
Ethnic, Zorro, Viking, Mountie, Egyptian Hat
Hat- How to Measure Size Conversion Chart
Wigs, Beards, Mustaches
Biblical, Jesus, Apostle & Wizard Wigs
17th & 18th Century, Colonial, Marie Antoinette Wigs
19th Century, Scarlett, Southern Belle, Gibson & Misc Historical Wigs
1940's, 50's, 60's, 70's Wigs Elvis, Marilyn, Lucy
How to Clean Wigs & Wig Fiber Differences
Make-Up
P.1 Make-Up Adhesives, Sealers, Cleansers, Special Effects
Stage, Theatre, Dance, Film, Television
Dance Kits, Face Painting, Glitter, Bruise, Tattoo Cover, Palettes, Wheels, Brushes, Sponges
Blue Man Group, Shadows, Accents, Glitter, Eye, Lip, Cheek, Hair Color
Clown, Face Painting, M/U Pencils, M/U Kits, Sports Team
Child Costume
Rental & Sales
Theatre, Film, Entertainment Links
Loading
Creative Costuming
Costumes of Nashua
Quality, Value, Service, Integrity
Costume Sales & Rentals for Adults, Plus Size, Children. Sales of Costume Accessories including Wigs, Hats, Makeup, Boas & much more for
Halloween, Christmas, Easter, Purim,
Theme Party, Theme Wedding & All Occasion.
.
Hours
------------------------------------------------------------------------
.
Safety is priority one! Please call or email first.
We are still able to ship orders but are in and out of the store.
As a family-owned, value-driven company, nothing is more important than the health & well-being of our employees, customers, and extended community.
We continue to navigate a rapidly evolving and extremely challenging situation as we follow CDC guidelines around the importance of social distancing and additional cleaning protocols.
Creative Costuming has deep roots being founded 34 years ago with a simple yet profound mission of creating and providing products of uncompromising quality combined with unparalleled service. We are honored and humbled in supporting the needs of our theatrical and artistic community. We look forward to enthusiastically joining you when once again, we can all follow our dreams, wherever they take us.
WHAT WE ARE DOING:

Our office will remain open on a very limited basis, mostly to full-fill on-line orders and respond to inquires.
Our hours have been modified. Outside of our reduced open hours, we are happy to meet with you by appointment. Up to date information can always be found on our website:
Store Hours
For the time being, it may be best if you call and/or email first. The telephone is monitored 11 am - 3 pm. Emails will continue to be monitored 24/7. Email is the most consistent way to reach us.
WHAT CAN WE DO TO HELP YOU:
.
Our professional and exceptional staff will continue to be available to assist with all your present and future costume needs.
This is an unprecedented challenge, we will continue to monitor developments and update this communication as things change.

We look forward to better days ahead and want to celebrate with you when you are ready! In anticipation of that, we are offering 50% off on line/email purchases. In addition, we will match any price on Amazon plus offer an additional 10% discount. Of course, subject to in stock merchandise and some restrictions apply. Mention code "better days ahead" when calling or placing your on-line order. Does not apply to rentals or some of the Tabi's Character items. $50 minimum order to qualify for discount.
Hours:
Open by appointment and/or call first.
----------------------------------